The project is expanding in interesting directions. Through the co-creation sessions I met Anja Overdiek who works as a senior researcher at the Innovation Networks Lectorate of The Hague University of Applied Sciences. After a couple of inspiring conversations Anja suggested the opportunity to co-create the "To Kiss or not to Kiss Pop-up Store" together with a multidisciplinary group of students. The Co-creation Session team reacted enthusiastically and with a hands-on approach we started working on it.
A couple of brainstorm sessions were organized on three ideas proposed by IDE student Robin Busquet which we used as points of departure for the project. The session resulted into a challenging concept in which we have been working on for a couple of months. We are looking forward to finishing it and share the results.
Throughout the making of the Pop-up shop, it's purpose has become clearer and the goals have been defined:
The project aim is to re-design two Dutch souvenirs into a new version with a multicultural narrative. The purpose of it is to remind us about how cultural diversity enriches our cities. Both design objects and the Pop-up shop are being co-created in a reflective design process together with international students in The Netherlands.
"During the exhibition, the pop-up store will be tested as a platform for co-creation. My main research question is: 'How can a themed pop-up store engage visitors in the co-creation of affective products?' The whole project contributes to redefining touristic consumption and to advancing the knowledge about temporary spaces. Designers of objects for tourism and designers of spaces for retail testing will especially profit from the results."
                                                                                                                        Anja Overdiek -Research Group Innovation Networks
How will this pop-up shop look like? Here are some hints shown in models. Where can you visit the pop-up shop? We will unveil more information in small steps to keep our readers curious.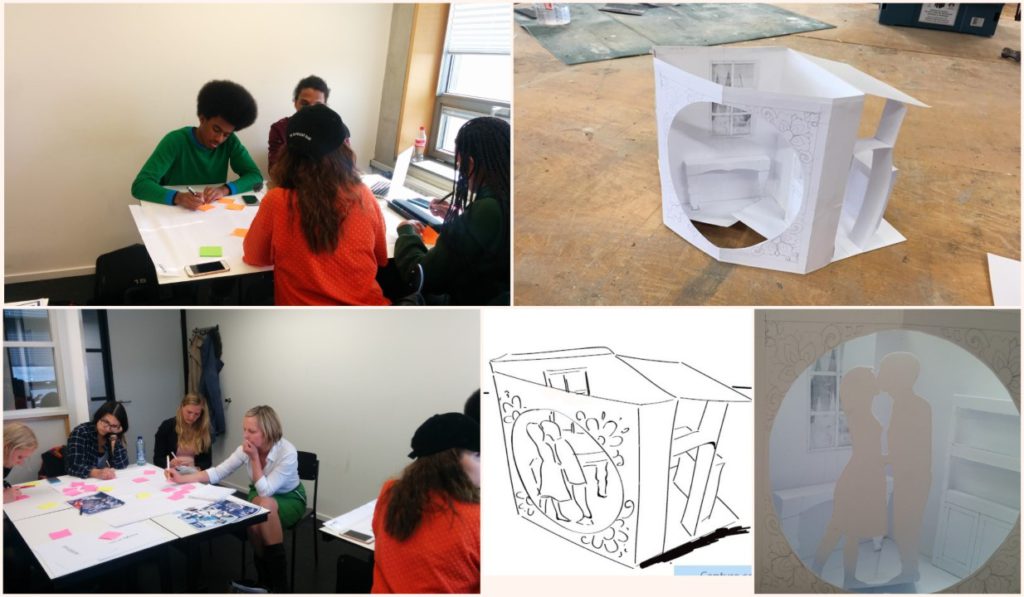 Pop-up Store Brainstorm Session
Pop-up Students Team (February-July 2017):
Pop-up Store Design and Production
Robin Busquet –Argentina/Switzerland
Alizee Bollen- Tanzania
Onandi Elliot- Design and Production England
Product and Graphic Design
Product Prototyping
Photograhy and Video
Jonne Verhoog- The Netherlands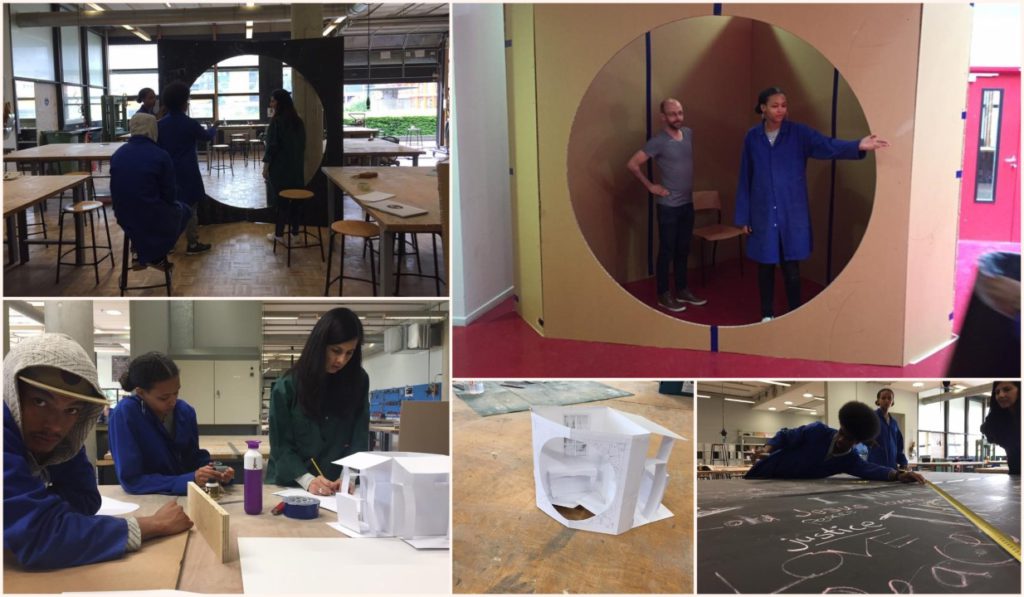 Pop-up Store Quick Model Making