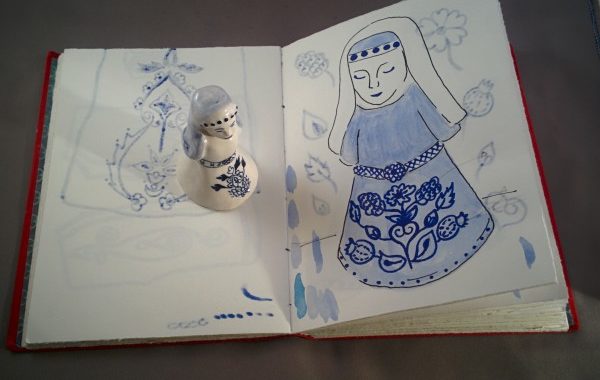 First Steps, materializing ideas.
This is how it all started, the first sketch model inspired in a female Turkish folkloric dress.  I transferred this idea into modeling clay and as a next step a mold was made by Montagne Aardenwerkfabriek to slip cast it on bisque. I designed the graphics for the dress based on the woven and printed Turkish patterns. These designs were transferred as a first try-out.   We concluded that the result was not optimal. The figurine was too small, the textile pattern could be more detailed as well as the face expression of the figurine.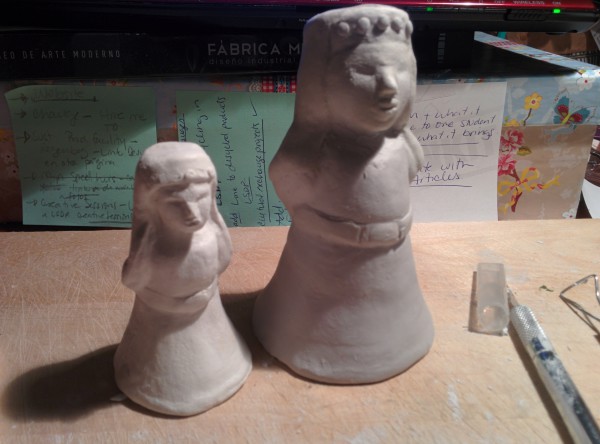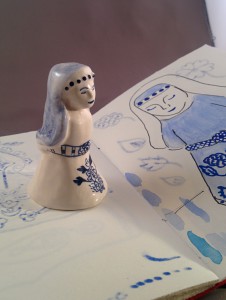 First slip-casting and hand painted sample, first step to learn that there's a long design process ahead of me.